Welcome!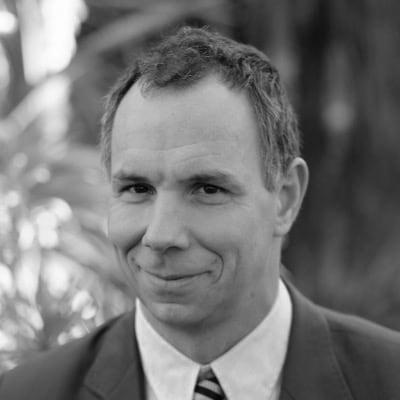 Biomedical engineering is a very broad, interdisciplinary field that combines the application of engineering, physical sciences and computer science with medicine and life sciences. We are the first Biomedical Engineering English master programme in Hungary.
The Biomedical Engineering programme and research is undergoing a period of rapid growth and advancement in our university. In the last five years we have founded the CBEI (Centre for Biomedical Engineering and Innovation) with approximately 200 researchers.
Looking forward to the next years, our priorities are to bring our interdisciplinary research and academic activities together from engineers, scientists, and medical professionals to influence the next generation of biomedical discovery.
Our aim is to enhance and support inter- and multidisciplinary research and innovation activity in the Southern-Transdanubia Region, focusing on the field of biomedical engineering. Strengthening the existing and forming new industrial partnerships with companies from the field also belong to the goals, on a local, national, and international level. High-quality, applied science and education development provides the foundation for these measures.
Based on the profile and strengths of our University, the following focus points were defined within the project:
Medical Simulation Education and Surgical Simulation Technologies
Neurorehabilitation, Human-Machine Interface
Bioprinting, Biotechnology and Tissue Engineering
Biomedical Materials Science
Software Engineering and AI in Biomedical Applications
Biocybernetics and medical robotics
It is an exciting time to start the programme with highly qualified students from all over the world.
The mission of the programme is to train graduates of superior technical, professional, and scientific background in biomedical engineering who can perform effectively and embrace education as a lifelong endeavour. Our programme is intended to graduate students who are prepared to pursue meaningful careers and make significant contributions to the biomedical field.
Dr. Ádám Schiffer
Head of the Programme
---
---
At the frontier of science - the new master's degree programme in Biomedical Engineering at the University of Pécs
Level of education:
Master of Science Degree (MSc)
Qualification
Biomedical Engineer
In 2019, the Faculty of Engineering and Information Technology at the University of Pécs worked in close cooperation with the Medical School to launch a special type of training specifically targeting the frontier of engineering and medical sciences. The concept was based on several years of successful brainstorming and collaboration, which led to the creation of two exciting ventures in Pécs, Hungary: the 3D Printing and Visualization Centre offering unique technological capabilities across Hungary and the Centre for Biomedical Engineering and Innovation, featuring a network of engineering and medical research teams working together to develop new processes and achieve scientific results.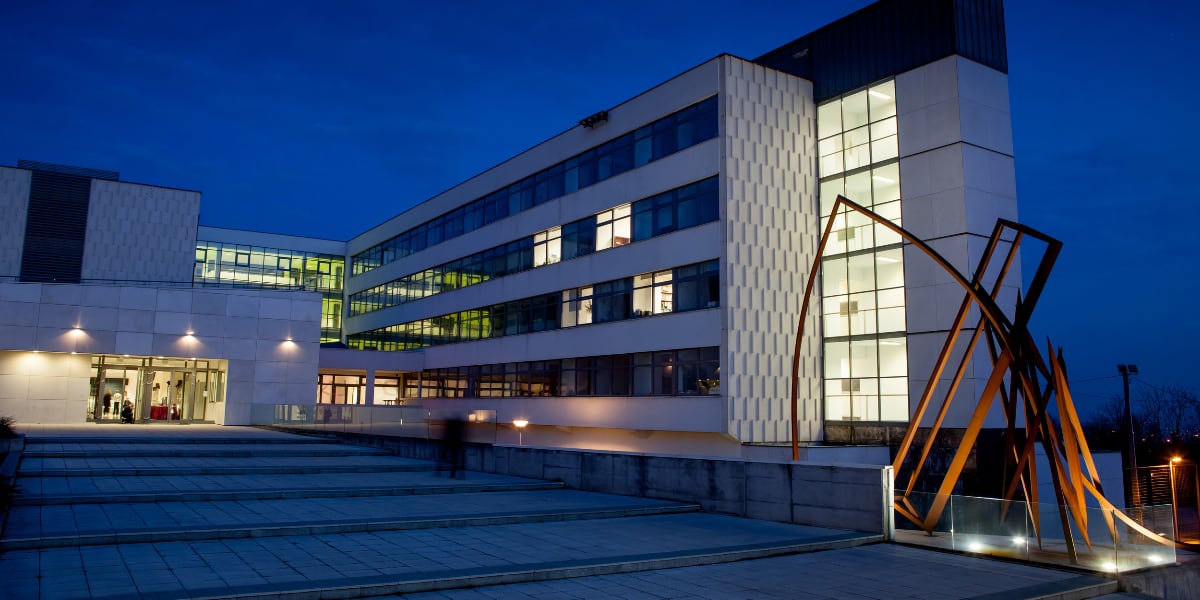 The development of technical sciences and medicine is both an engine for developed societies and a response to their need for sustainability. Though it is common knowledge, close cooperation between different academic disciplines is essential in order to make strides and realize significant advancements in 21st century science. Our collective knowledge is so expansive that change and growth can no longer originate from one single discipline. This realization led the University of Pécs to combine new knowledge in engineering and medicine in order to discover novel opportunities for medical and technical innovation. The aim of the new MSc programme is to train professionals with interdisciplinary theoretical and practical knowledge related to engineering, informatics, medicine, medical science, health sciences and natural sciences. Medical engineering can be applied to an extremely wide range of practical and theoretical fields including independent research, development and project works by groups of health and technical professionals (clinical, diagnostic and curative) and engineers. After practice, these groups will in turn be capable of leading other groups independently.
Graduates of the new four-semester MSc training programme that includes a four-week internship will obtain an accredited degree in Biomedical Engineering. Students in this programme will learn about mechanical hands that operate with artificial intelligence and living tissues that are generated with 3D printers. These technological marvels are just two examples that exemplify how wide the spectrum of engineering and medical knowledge can be for scientific research, innovation and collaboration. Students can choose from several specific fields of study depending on which area they would like to concentrate on:
Neuro-rehabilitation and Human-Machine Interface (HMI)
Imaging
3D Bio and Tissue Printing
Our goal is to create an environment for acquiring theoretical and practical knowledge for students to be confident when utilizing the best practices and latest knowledge from both disciplines in order to understand and solve specific problems. This programme features hands-on practice within the framework of the evolving educational and research infrastructure of the Faculty of Engineering and Information Technology, the Medical School, and external corporate partnerships. The end result is to develop professionals who can confidently apply technical and IT solutions to solve medical problems and create technologies that improve people's quality of life, combining the best of both disciplines.
As our training is strongly based on candidates' former scientific knowledge, we welcome applications from undergraduates in engineering, IT, medical science, health science, natural science, general medicine, dentistry, and pharmacology. The programme is designed for students who are inspired by the application of cutting-edge technologies and the challenge of new discoveries at the frontiers of science.
Undoubtedly, biotechnology is the profession of the future, an important field that will provide professionals with many lucrative and transformative career opportunities. Relationships that the University of Pécs has fostered with market partners also contribute to the overall appeal of this MSc programme of study. For students committed to research, the opportunity to pursue careers as university researchers and lecturers is also available.
International Relations and Collaborations
Our goal is to create a joint educational platform – an extension of our previous agreement to collaborate with three international partner universities – in order to promote student mobility and enhance study and professional training experiences.
We are planning to invite guest lecturers with extensive experience in the field of Biomedical Engineering, and we would like to provide our students with the opportunity to visit and study at our partner universities to further deepen their knowledge, network with other professionals in their fields and gain international experience.
Skills & Competencies
Students in the programme who become medical engineers will develop the following professional competencies:
knowledge of
the scientific and technical theory and practice related to the medical engineering profession (mainly functional anatomy, physiology, mathematics, physics, biophysics, biomechanics, biochemistry, molecular biology).
instruments required for biomedical measurements and therapeutic treatments and an understanding of their diagnostic and therapeutic applications.
the tools and methods of computer modelling and simulation related to the field of health engineering.
the tools and methods of mathematical modelling and computer simulation of technical and biological systems.
basic communication, management, organizational and engineering ethics skills.
the basics of quality assurance.
the basics of electrical safety related to electronic devices used in healthcare.
the organizational tools and methods related to management, and the legislation necessary to work in this profession.
measurement technology and theory related to the field of health engineering.
information and communication technologies related to the field of health engineering.
how to use relevant international Internet literature sources and other up-to-date databases.
the ability to
apply scientific and technical knowledge to process, systematize, analyse and make conclusions on the information collected during the operation of the systems and processes used in health care.
model and characterize the functional structure of the human body and physiological processes and regulations.
enrich the knowledge base of the field of health engineering with original ideas.
apply integrated knowledge of the equipment and processes used in healthcare, electronics and informatics.
plan and manage the complex use of technical, economic, environmental, and human resources.
apply and further develop procedures, models and information technologies used in the design, organization and operation of healthcare systems and processes.
ensure the quality assurance of systems, technologies and processes used in healthcare to make measurements and process control tasks.